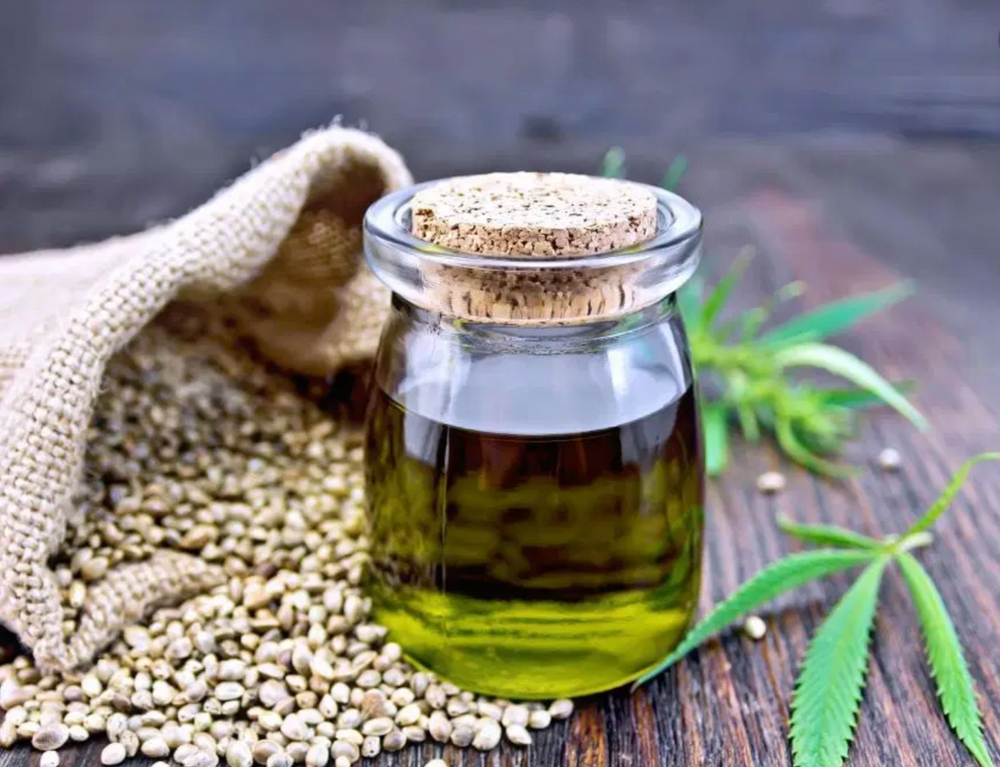 Many of us have wondered if Hemp seed oil, CBD oil, with THC(the psychoactive component of Cannabis) without THC, minimal THC, is all a passing fad? Which one is best for our dogs and what does it actually do? Is it a hippie revolution? Is it scientific? Is there enough research to back up all these stories?
Well, like with many things in life, there were no definitive answers this time. But slowly, research is emerging, facts are getting corroborated, and the list of benefits along with the evidence that supports it is slowly taking the front stage!
Some facts about Hemp oil:
Hemp and Marijuana are botanical variants of a family of plants called Cannabis Sativa. They are cousins, much like wolves and dogs. Although the same family, their chemical composition and the way they are grown are quite different. Hemp has almost no THC, but is higher on CBD (the healing wonderful properties everyone is raving about). This makes it legal in countries that recognize the difference between the cousins. The industrial plantation of Hemp has been recently made legal in India. Since Hemp also has tremendous industrial uses, it grows fast and is sustainable.
Some Research:
Benefits and Uses:
Skin – Infections, inflammations, eczema, Psoriasis, Dry skin, an Unhealthy coat.
Cardiac health – High cholesterol, Blood pressure, Coronary heart disease, Artery blockages.
Pain management – Neuropathic pain, Inflammatory pain, Cancer pain, Chronic pain, Muscular pain, Rheumatic pain, Arthritic pain.
Brain function – Antioxidant & anti-neuroinflammatory properties, Improved cognition, improved memory, improved learning.
Research has suggested that it could have anti-cancer properties due to the presence of GLA
It has Omega 3 and 6 – so all the benefits of the essential fatty acids.
May reduce anxiety. ( Could be useful for fearful dogs, and dogs with separation anxiety)
It helps the immune system function optimally – being able to fight off infections.
Could help seizures in epileptic dogs.
It helps with bowel disease.
HUGE BENEFIT – it's safe, unlike so many synthetic supplements.
Since the oils in hemp seeds go rancid rather quickly, they are best kept in the refrigerator, sealed tight in a dark-colored glass bottle. Be aware that heating hemp seeds will destroy the nutritional benefits of the fatty acids so add them to foods after cooking.
HOW MUCH:
5-10kg dogs – ¼ tsp
11-20 kg dogs – ½ tsp
21-30 kg dogs – ¾ tsp
31- 40kg dogs – ¾ tsp
40 kg + – 1 tsp.
Side Effects
While generally considered safe, here are some side effects to be aware of. Because of the high-fat content – even though it's the good kind of fat – it may cause diarrhea. Start with approximately half of the recommended dosage and work your way up to the full dose over a week or two.
As of 2011 hemp seeds were not known to interact with common medications, But its always worth a quick google search and a conversation with your vet IF your dog is on any long term medication.