Hello dog lover! I'm Manssi.
I founded Doggiliciouus to start making a real, tangible difference to dogs around me.
My journey with canine nutrition started about a decade ago after I adopted my baby girl Kira. She had been rescued from a rather heartbreaking situation and it had turned her into a quiet and timid dog, who fell ill frequently.
The first month she was home, she fell severely ill – 13 days at the hospital with multiple organ failure and severe haemorrhaging from all the organs. On the 10th day, she started showing signs of improvement and I knew I had to do something, so we wouldn't be in that situation again.
So I followed what any person who loved their dog would – I sought help. I was told by the doctors to follow a prescription diet and to keep her on medication for the rest of her life.
I thought, why not learn about this more? Little did I know the doors it would go on to open. 
I did a short nutritional certification course for pet parents. What I learnt, inspired me enough to do a full Canine Nutrition Diploma course from the UK. 
I used my knowledge to help Kira. And the more I learnt, the more I realised, just how much we don't think about what we feed our dogs – when we really should be!  
Real healing and prevention are possible with good nutrition and balanced fresh foods. I founded Doggiliciouus so I could start making a difference to more dogs than just mine. 
I continue to learn various aspects of holistic health management, dog behaviour, body language, natural remedies for pain management, including aromatherapy for dogs and try to evolve so I can bring the best of what I know to the life of each dog I work with.
Although I lost Kira in 2018, I continue on this path she put me on. 
I currently live with my two beautiful rescued dogs, Mimi and Barfi, a mother-daughter duo who came home as temporary fosters but ended up adopting me permanently.
Here's to our dogs – where would we be without them? 
Always here for you and your dog(s), 
Manssi
Modifications to lifestyle can have enormous benefits on dogs and their well-being. Simple changes in walking routines, exercise, activities and sleep monitoring can make a world of difference! I firmly believe in science and research and take the latest to help dogs live their best lives – holistically and naturally.
Making small but significant changes to the environment of a dog can change their world! It's important to remember that our urban world is not the dog's world. I guide my clients to support their mental and physiological well-being – because I know that it goes a long way to support their health and wellness. I provide a practical and systematic guide to make things simple, impactful and easy to follow.
You are what you eat, and this is true for our dogs. What we put into the dog's body is of such paramount importance, that every single dog family should give it plenty of thought. In my consultations, I guide you and provide you with a starting point and materials to get a better understanding of dog nutrition. The bottom line always is – feed fresh, feed clean and feed species-appropriate diets.
Having been brought up in London, I naturally turned towards London in search of a Canine Nutrition Diploma. I did one from the British College of Canine Studies. As my first diploma, it was truly eye-opening and I gained some invaluable knowledge.
Meanwhile, I had reached out to BHARCS (then called Bangalore Hundeskole) for guidance on Kira's emotional stability. And that led me to Study with Sindhoor – the Canine essentials 101 in 2017.


Later I pursued a natural healing nutritional workshop with Helen Moore, also organized by Bangalore Hundeskole Academy in 2017. Helen is a Turid Rugaas student for canine behavioural studies and a Holistic Nutritional practitioner in Toronto, Canada.
In May of 2017, I found out that along with her various problems, Kira also had severe arthritis. I was lucky enough to be able to attend the workshop with the Galen Myotherapy Team during their visit to India. It taught us a great deal about gait and pain.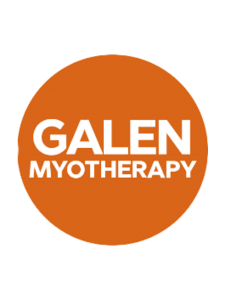 In Dec 2018, I took part in the brand new Bharcs Canine Essentials 101 with the intention of furthering my knowledge of dogs and adding to my knowledge of holistic wellness.
I am proud to be a member of the International Companion Animal Network (ICAN), which obliges all members to uphold certain standards and ethical practices in our work and our conduct with clients and their dogs.
My On-going / Further Studies
I am currently pursuing my second Canine Nutrition and Holistic Wellness diploma from the International School of Canine Psychology and Behaviour (UK) which is an in-depth study of canine anatomy physiology and its links to holistic nutritional wellness.
2019 has led me to start my Canine Behaviour Diploma with BHARCS as a Trailblazer, which will give me an in-depth understanding of canine behaviour and its links to mental and emotional wellness. I will post updates on our social media to let you know my progress. I am Over halfway through the Diploma now as of June 2020. This Diploma is centred around a detailed in-depth study of Canine Ethology, body language, and behaviour.

Before the advance of pharmaceutical medicine, home remedies based on healing plants were the mainstay of veterinary medicine. I am studying to revive the tradition of the natural home pharmacy. Canine aromatherapy is the art of using essential oils in various combinations to provide our dogs with alternative natural healing remedies so we can reduce the number of occasions for chemical medication. I also plan to study Therapeutic Canine Hydrotherapy for Rehabilitation for insight into rehab after surgeries and accidents and improving muscle mobility in arthritic dogs from one of the best schools in England called Hawksmoor Hydrotherapy.